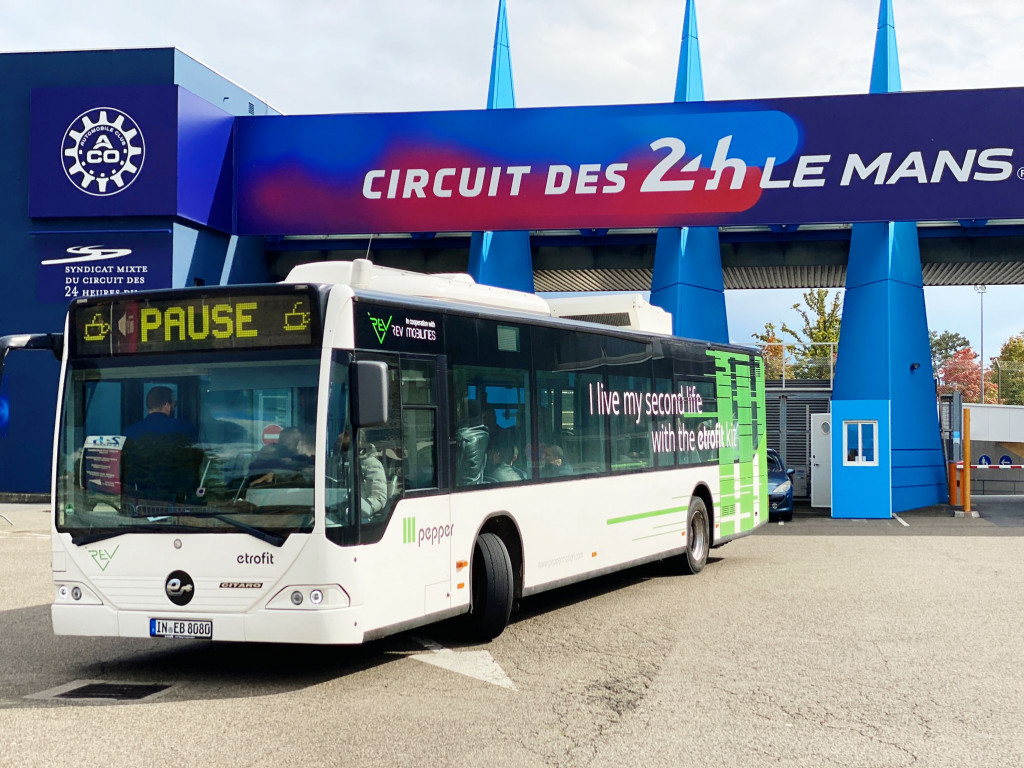 For the 91st edition of the 24 Hours of Le Mans race, staged in early June and culminating in Ferrari's victory in the Hypercar category.
The REV Mobilities teams fielded two electrically-converted cars, namely a Porsche 912 and a bus, courtesy of our partnership with Pepper, Germany's leader in this activity. The electrically converted Mercedes Citaro bus served as a shuttle throughout the event, while the Porsche 912 was available for test drives.
The teams are indeed thrilled to have played their bit in building up such an iconic event.