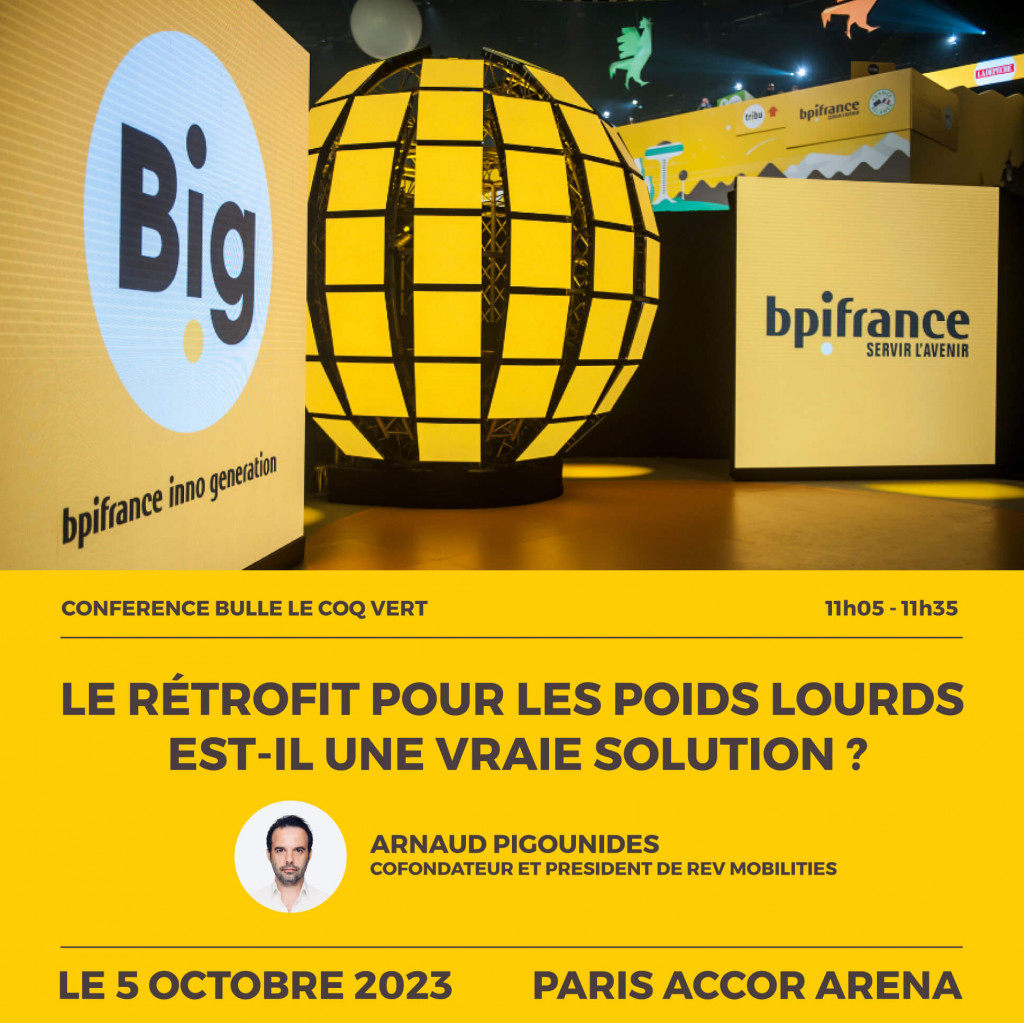 REV Mobilities is participating at the BPI (Public Investment Bank) BIG event, the largest business event in Europe, on October 5, 2023.

Arnaud Pigounides, President of REV, will speak from 11 a.m. to 11:30 a.m. in the Bubble LE COQ GREEN at a conference on the theme "Is retrofit of thermal engines for heavy goods vehicles a real solution?"

The retrofit of trucks and industrial vehicles means an 87% reduction in greenhouse gases (Ademe study), hundreds of thousands of Euros in savings per vehicle for transporters and distribution companies.

With our engineers, but also thanks to the 1st Franco-German JV with our partner "pepper motion", we are developing retrofits of tractor and carrier trucks, buses and utilities, with batteries or hydrogen depending on usage.

In addition to having created the retrofit sector and the retrofit regulations, we have just created the Retrofit H2 coalition to provide the best decarbonization solutions.
October 5, 2023
at the Accor Arena Paris

Register quickly!


#decarbonatenow #savings #circulareconomy #jobs #MadeInFrance